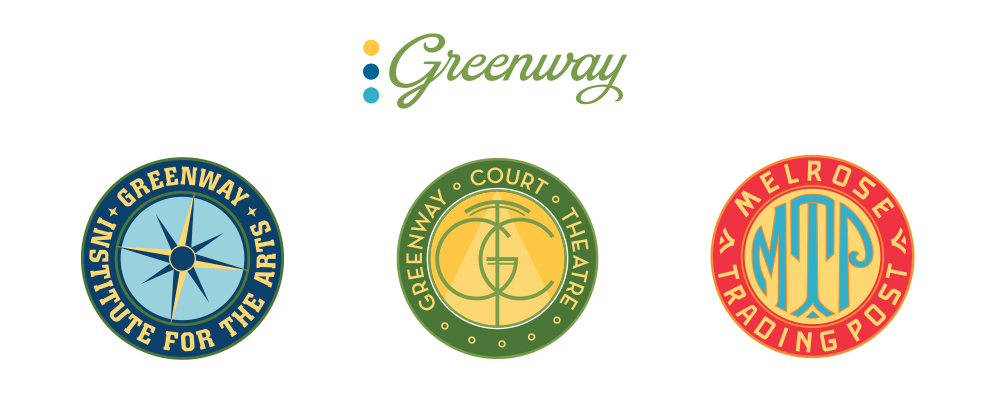 Greenway Reads Commission
REQUEST FOR PROPOSALS
In 2016, Greenway Arts Alliance launched the Greenway Reads program, a collaboration between the Greenway Court Theatre and Greenway Institute for the Arts with the goal of bringing a professional production of a novel adaptation to the students at Fairfax High School and our wider Greenway audience. Our production of George Orwell's 1984 launched the program, followed up by our production of Sandra Cisneros' The House on Mango Street in 2017. We will continue with The Color Purple The Musical  in 2018.
One of the goals of the Greenway Reads program is to increase the number of quality adaptations of novels available for production. As such, we are launching the Greenway Reads Commission, a $5000 commission to a playwright for the purpose of adapting a high school appropriate novel in an innovative and theatrical way.
The $5000 Greenway Reads Commission will be awarded to a playwright selected by Greenway Arts Alliance based on a proposal to adapt a novel for the stage.
Greenway Reads is NOT theatre for young audiences – although we offer additional free weekday student matinees for the Fairfax High School classes that participate in the program, as well as classroom instruction and Greenway in-school programming at no cost, the production is part of our regular season for our general audience as well, produced with a professional cast and creative team. As such, we are seeking adaptations that are sophisticated and illuminate the novel in ways that will challenge our audience of all ages.
We are particularly interested in novels from the NEA Big Read list (https://www.arts.gov/national-initiatives/nea-big-read) or from the reading list below; however, we are also interested in hearing proposals for novels from outside these sources. Our goal is to award a playwright who is excited about the novel they're adapting! Feel free to also send us a proposal for literature you think should be on the high school reading list, but isn't.
The commissioned play will be workshopped by Greenway Arts Alliance in the hope of receiving a full production in Fall 2019 or 2020.
Greenway will work with the playwright to secure the underlying rights prior to awarding the commission, to assure the project can be completed.
We will also consider applicants who are already working on an adaptation that they have secured the rights for.
To submit a proposal, email the following by July 31st, 2018 to submissions@greenwayartsalliance.org:
Resume

Bio

20 page writing sample from another play (or from the proposed play if you are applying for a completion commission)

Proposal – include the following:

Name of Novel

Why did you choose this novel? Why is it relevant to the students of Fairfax High School and the wider Los Angeles audience?

Adaptation description – tell us about the theatrical style you envision the piece in, and what would make your adaptation unique.
High School Reading List
Grade 9

Animal Farm

Barrio Boy

Bean Trees

Black Boy

Edith Hamilton's Mythology

Fahrenheit 451

Farewell to Manzanar

Good Earth, The

Hobbit, The

House on Mango Street, The

I Know Why the Caged Bird Sings

Living Up the Street

Martian Chronicles, The

MAUS I & II

Night

Odyssey, The

Old Man and the Sea, The

Parrot in the Oven

Pearl, and the Red Pony, The

Raisin in the Sun

Romeo and Juliet

Sula

The Good Earth

Grade 10

1984 (Honors)

All Quiet on the Western Front (Honors)

Antigone

Bless Me, Ultima

Brave New World

Cannery Row

Catcher in the Rye (Honors)

Color Purple, The

Farewell to Arms

Great Expectations

Holes

Julius Caesar

Les Miserables

Lord of the Flies

Midsummer Night's Dream, A

Of Mice and Men

Return to Manzanar

Separate Peace, A  (Honors)

Siddhartha

Stranger, The (Honors)

Tale of Two Cities, A

Things they Carried, The

To Kill a Mockingbird

Grade 11

Always Running

Autobiography of Malcolm X

Bluest Eye, The

Catcher in the Rye (Reg. 11th)

China Boy

Crucible, The

Grapes of Wrath, The

Great Gatsby, The (AP)

Heart is a Lonely Hunter, The  

Huckleberry Finn (AP)

Inherit the Wind

Invisible Man

Joy Luck Club, THE        

Jungle, The

My Antonia

Native Son

Rain of Gold

Raisin in the Sun

Red Badge of Courage, The (AP)

Scarlet Letter, The (AP)

Separate Peace, A  (Reg. 11th)

Sitting Bull

Stranger, The

Sun Also Rises, The (A)

Twelve Angry Men

Their Eyes Were Watching God

Grade 12

1984

Autobiography of Malcolm X

Alice in Wonderland

Beloved

Candide

Catch 22

Centennial

Crime and Punishment

Cry the Beloved Country

Dead Souls

Don Quixote

Great Expectations AP Lit

Hamlet

Into Thin Air

King Lear

Macbeth

Madame Bovary

Man's Fate

Manchild in the Promised a Land

Mayor of Casterbridge

Metamorphosis, The

Miss Julie

Nights of the Round Table

One Flew over the Cuckoo's Nestt

Piano Lesson, The

Picture of Dorian Grey, The

Portrait of the Artist

Scarlet Letter, The

Seize the Day

Sixteen Famous British Plays

Sound and Sense

The Stranger

Tempest, The

Tess of the d'Urbervilles

Things They Carried, The

Underdogs, The