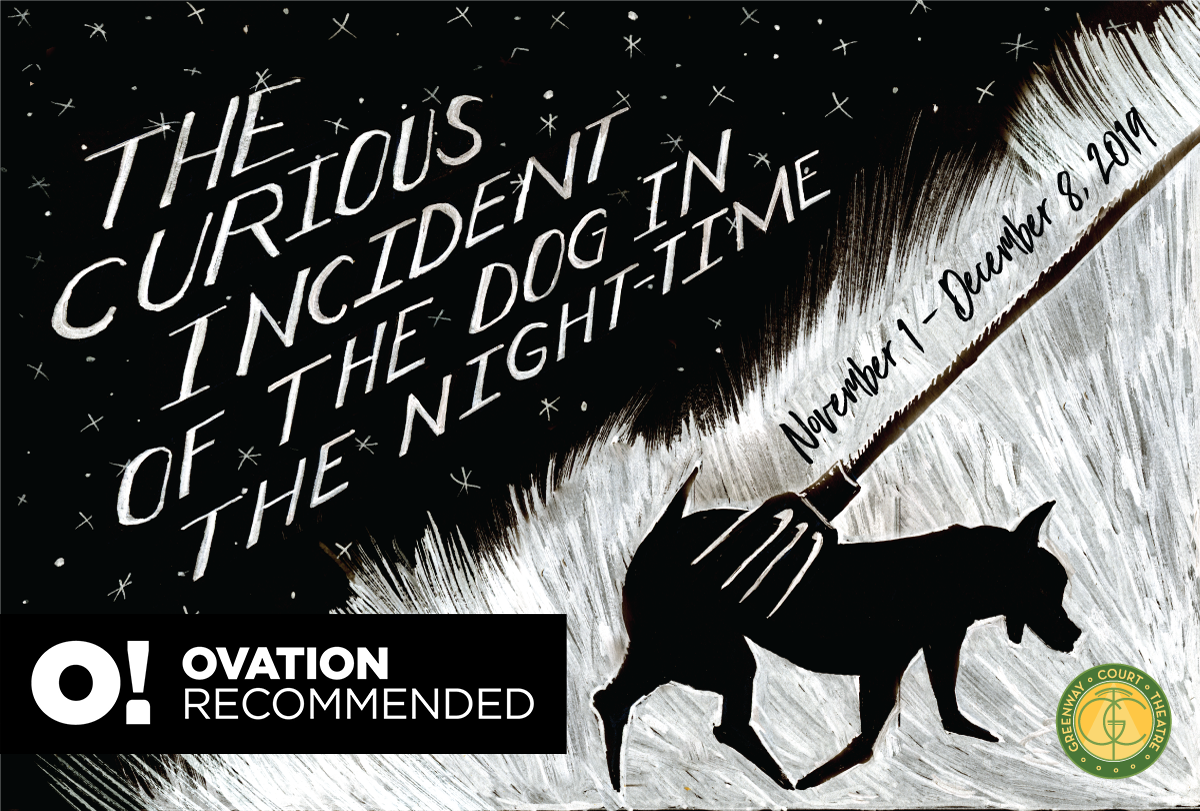 SENSORY-SENSITIVE PERFORMANCE ON SATURDAY, NOV 30 @ 3 PM
Join us on Saturday, November 30 @ 3 PM for a special
Sensory-Sensitive performance of
FREE to patrons and caretakers who prefer a sensory friendly experience to enjoy the production.
What is a Sensory-Sensitive performance?
This performance will minimize startling light and sound cues, have lower audio volume, keep the houselights partially on.
The actors will also take the time to explain things that are potentially frightening that might happen prior to the first and second acts.
Additional tickets are only $20 (regular $34)
Online or At The Door
Special thanks to Elaine Hall and The Miracle Project for consulting on this endeavor
To request free tickets, email our box office at
boxoffice@greenwayartsalliance.org
To purchase tickets, click the button below
15-year-old Christopher has an extraordinary brain:
He is exceptional at mathematics but ill-equipped to interpret everyday life. He has never ventured alone beyond the end of his road, he detests being touched, and he distrusts strangers. Now it is 7 minutes after midnight, and Christopher stands beside his neighbor's dead dog, Wellington, who has been speared with a garden fork. Finding himself under suspicion, Christopher is determined to solve the mystery of who murdered Wellington, and he carefully records each fact of the crime. But his detective work, forbidden by his father, takes him on a thrilling journey that upturns his world.
Winner of the 2015 Tony Award for Best Play. "This adaptation by the acclaimed playwright Simon Stephens is intensely, innately theatrical; it is also funny and extremely moving…resonates with quality." —Telegraph (London). "…just terrific…a profoundly moving play about adolescence, fractured families, mathematics, colours and lights…dazzling." —Independent (London). "A beautiful, eloquent, dazzlingly inventive show about the wonders of life." —Evening Standard (London). Featuring Iain Kohn, Kacie Rogers, Michael Yurchak, Joanna Strapp, Tristan Cunningham, Abe Martell, Robert Paterno, Bill Salyers, Selina Scott-Benin and Denise Moses, with Darius De La Cruz, Alexandra Hellquist, and Josh Golombek.
THE CURIOUS INCIDENT OF THE DOG IN THE NIGHT-TIME was first presented by the National Theatre, London at the Cottesloe Theatre on August 2nd 2012 and transferred to the Gielgud Theatre, West End, London on March 12th 2013. The Play opened in the USA at the Ethel Barrymore Theatre on October 5th 2014.
This Play is presented by kind permission of Warner Bros. Entertainment.
Saturday, November 30 @ 3 PM
Tickets
For Group Sales Inquiries Email boxoffice@greenwayartsalliance.org
buy tickets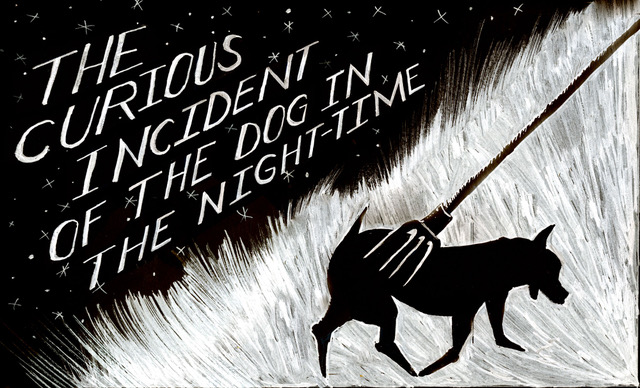 Creative Team
A play by: Simon Stephens
Based on the novel by: Mark Haddon
Director: Kate Jopson
Set Designer: JR Bruce
Costume Designer: Danae Iris McQueen
Lighting Designer: Azra King-Abadi
Sound Designer: Jesse Mandapat
Greenway Producing Director: Tiffany Moon
Greenway Artistic Directors: Whitney Weston & Pierson Blaetz
Cast
Christopher: Iain Kohn
Siobhan: Kacie Rogers
Ed: Michael Yurchak
Judy: Joanna Strapp
Voice One/ Mrs. Shears: Tristan Cunningham
Voice Two/ Roger Shears: Abe Martell
Voice Three/ Policeman: Robert Paterno
Voice Four/ Rev. Peters: Bill Salyers
Voice Five/ No. 40: Selina Scott-Bennin
Voice Six/ Mrs. Alexander: Denise Moses
with Darius De La Cruz, Josh Golombek, and Alexandra Hellquist